Greetings to our IVC Community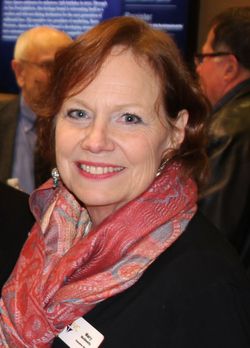 ,
IVC is grateful for you – our friends, donors, volunteers, staff, regional council members, national board members, agency partners, and all who read this message.  We are blessed to have you as part of our national community.
"I love you!" is what Ignatian Volunteers express daily to those they serve.  This message may come in words; it may not.  But "I love you!" is shown every time a Volunteer serves a meal, reviews a resume, tutors a struggling student, changes a diaper, teaches ESL classes, or performs administrative tasks for organizations serving those in poverty.
As St. Ignatius wrote, "Love manifests itself more in deeds than in words".  Ignatian Volunteers live out Christ's love in the world.
Mike Grogin is a wonderful example.  I met Mike on a visit I made to IVC-ers in Cleveland last fall, and his work on the streets of Cleveland meeting homeless men and women where they are and offering a kind face, a listening ear, and access to a whole range of services is inspiring.  In a society where many homeless men and women are rarely acknowledged by passers-by, the love he shows in his presence and personal relationships is a grace of healing in a broken world.  In his actions he says "I love you" and is a concrete witness of faith and Christ's unconditional love.
May we always be inspired by this spirit of love which come from our God and may our actions bring healing and peace.  Thank YOU for all you do to support IVC's work of love in the world.
Love,
Mary