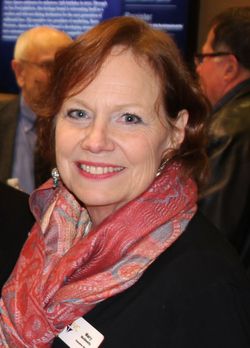 I had an incredible ride this past month and somewhere in the middle I had an awakening moment I'm excited to share with you.The past four weeks I've traveled to 5 IVC regions. Each region is unique in its own way, and the IVC community – volunteers, spiritual reflectors, regional council members, benefactors and our regional directors who builds this community – is vibrant and filled with joy.
During one regional visit, a woman came up to me with tears in her eyes to express her gratitude for the service she receives through IVC. She loves being an IVC volunteer. I was humbled by her.  It was then I realized that during each visit I was in a tabernacle of grace and a witness to the Holy Spirit's work. It is all gift. Each person in each gathering is there with the desire to give. What a holy church!
In this season when we celebrate God's gift of Himself through His son, know that I am grateful to you for the gift you are through IVC. Thank you for all you do through service and donations to bring IVC to life and allow it it be the gift it is for others.
Merry Christmas and Happy New Year from all of us at IVC!
Mary